Benefits Of Breastfeeding
BREASTFEEDING BENEFITS BABY, MOTHER AND SOCIETY
Breastfeeding through the first year of life benefits everyone!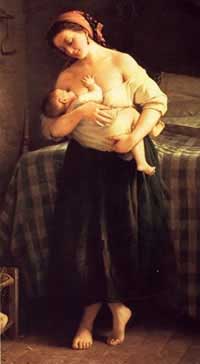 Benefits for Baby:
Breast milk is the most complete form of nutrition for infants.
Most babies find it easier to digest breast milk than they do formula.
Substantial evidence indicates breastfeeding minimizes respiratory, urinary tract, and ear infections.
Breastfeeding can reduce neonatal pain in infants during minor medical procedures like heel sticks.
Enhanced cognitive development and educational achievement have been associated with infant breastfeeding.
Breastfeeding may have a protective effect against sudden infant death syndrome (SIDS).
Breast milk is thought to provide some protection against a variety of childhood and adult-onset diseases, including insulin-dependant diabetes, allergies, asthma, lymphoma, ulcerative colitis, and hypertension.

Benefits for Mom:
Nursing uses up extra calories, making it easier to lose the pounds gained during pregnancy.
Breastfeeding helps the uterus to get back to its original size and lessens any bleeding a woman may have after giving birth.
Exclusive breastfeeding delays the return of normal ovulation and menstrual cycles, which may assist in child spacing.
Risk of breast and ovarian cancers, and possibly the risk of hip fractures and osteoporosis after menopause, are lowered.
Breastfeeding saves time and money; estimated annual cost of formula is now $1,200.
Breastfeeding requires a mother to take some quiet, relaxed time for herself and her baby.
Breastfeeding provides an additional opportunity for closeness and bonding between mothers and their infants.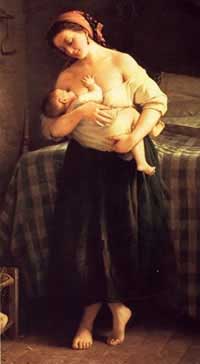 Benefits for Society:
Reduced health care costs; breastfed infants typically need fewer sick care visits, prescriptions, and hospitalizations.
A more productive workforce. Breastfeeding mothers miss less work as their infants are sick less often.
Breastfeeding reduces environmental waste.
Bottle of 90 for $19.99
Blessed Thistle 250mg
Fenugreek 250mg
Fennel 250mg



Products are guaranteed to work or money back!